WARRANTY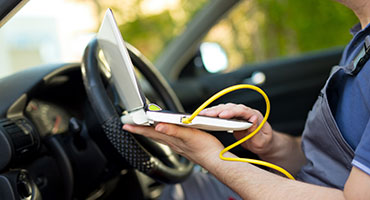 Free 90-Day Limited Powertrain Warranty
"We stand behind every car we sell. We use years of experience picking them out, and we offer a limited warranty so our customers can feel safe."
Limited Warranty:
The dealer will pay 50% of the labor and 50% of the parts for the covered systems that fail during the warranty period. Ask the dealer for a copy of the warranty document for a full explanation of warranty coverage, exclusions, and the dealer's repair obligations. Under state law, "implied warranties" may give you even more rights.
Duration:
90 Days or 3,000 miles limited power train warranty*
Systems Covered:
Engine: Cylinder block, heads, all internal parts, manifold, timing gear, timing gear chain, flywheel, oil pump, water and fuel pumps.
Transmission/Transaxles: Case, all internal parts, torque converter includes transfer case and all internal parts.
Front/Rear-Wheel Drive: Final drive housing. All internal parts, axle shafts and axle shaft bearings, constant velocity joints, axle housing, all internal parts, propeller shafts, "U" joints.
*Not covered for neglect or abuse